What to do in Naxos
A multitude of things are on offer to all visitors, something for every taste. Nature lovers will be able to discover the island on foot or by bike, or even by scuba diving. For history lovers: the sites of Kouros, the archaeological museum, then there is Chalki. Fans of doing nothing and relaxing will enjoy the beaches and the placidness of the villages.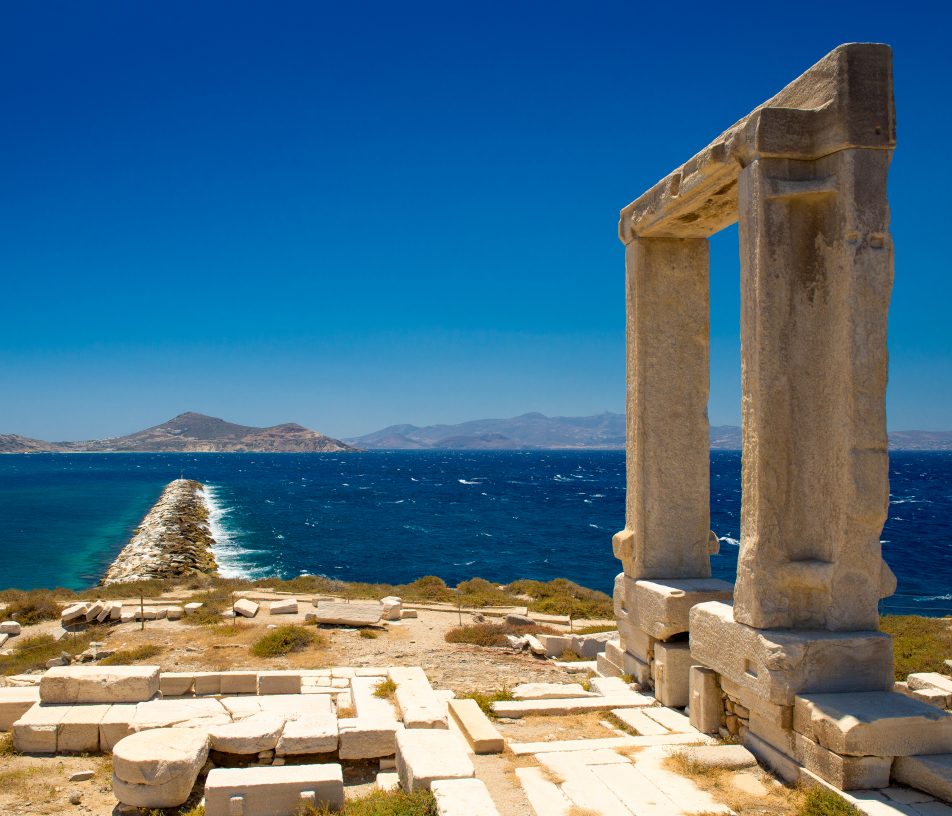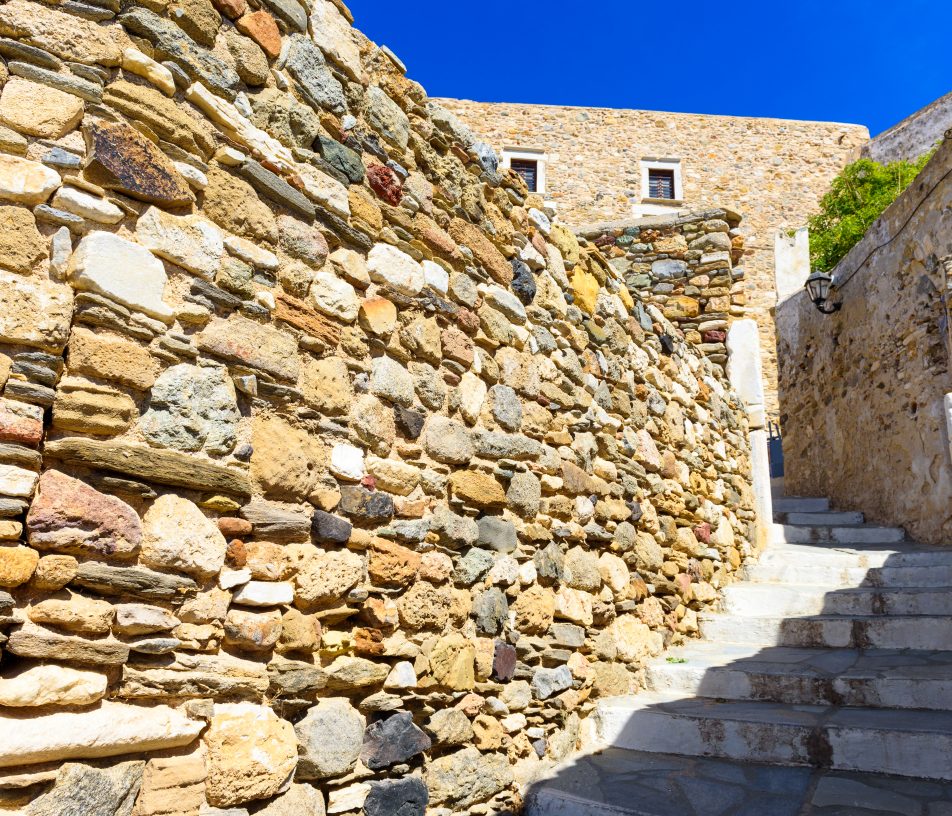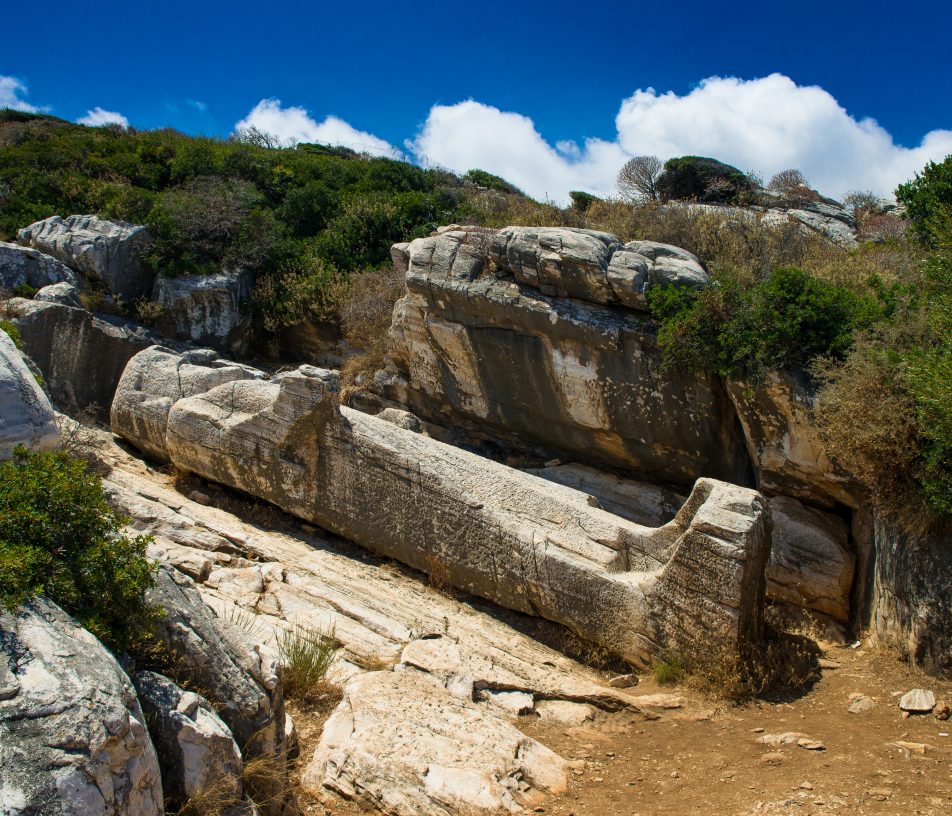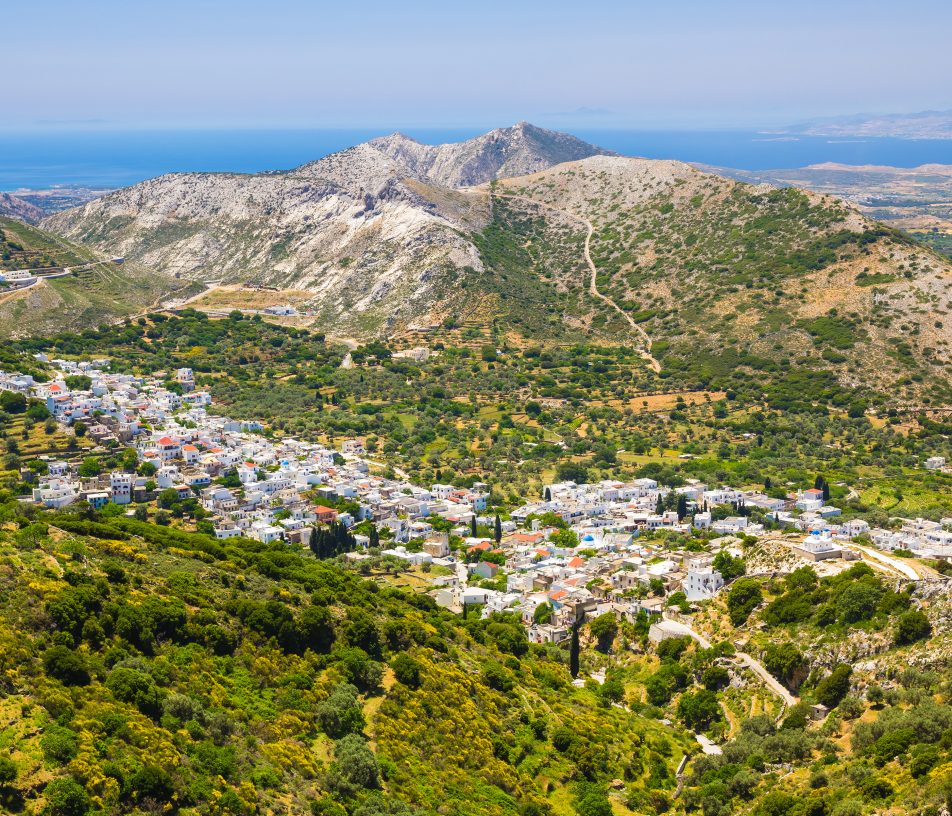 NAXOS: the hub of kitesurfing!
The southwest of the island enjoys maximum wind. This is where Mikri Vigla is located 18km from the town of Naxos, its capital. Practising kite and windsurfing here is not to be missed. Within 1km of the house, there is another beach sheltered from the wind where you will be able to enjoy the sun and calm with family or friends.
Find all the information on our partner's website: www.naxoskitesurf.com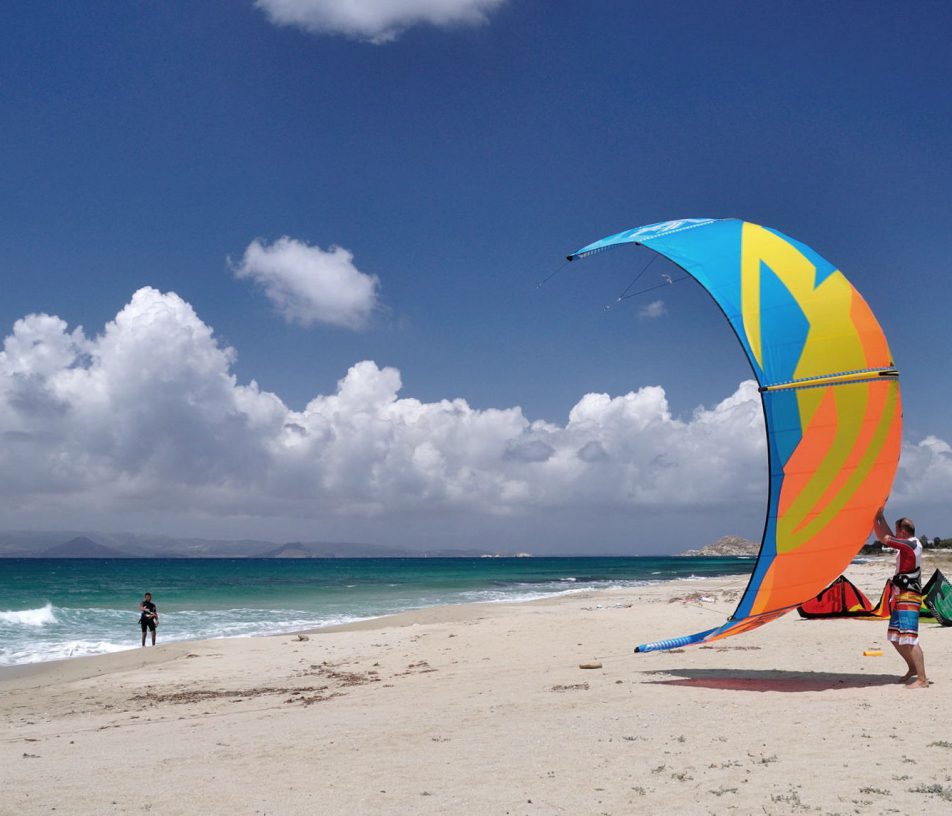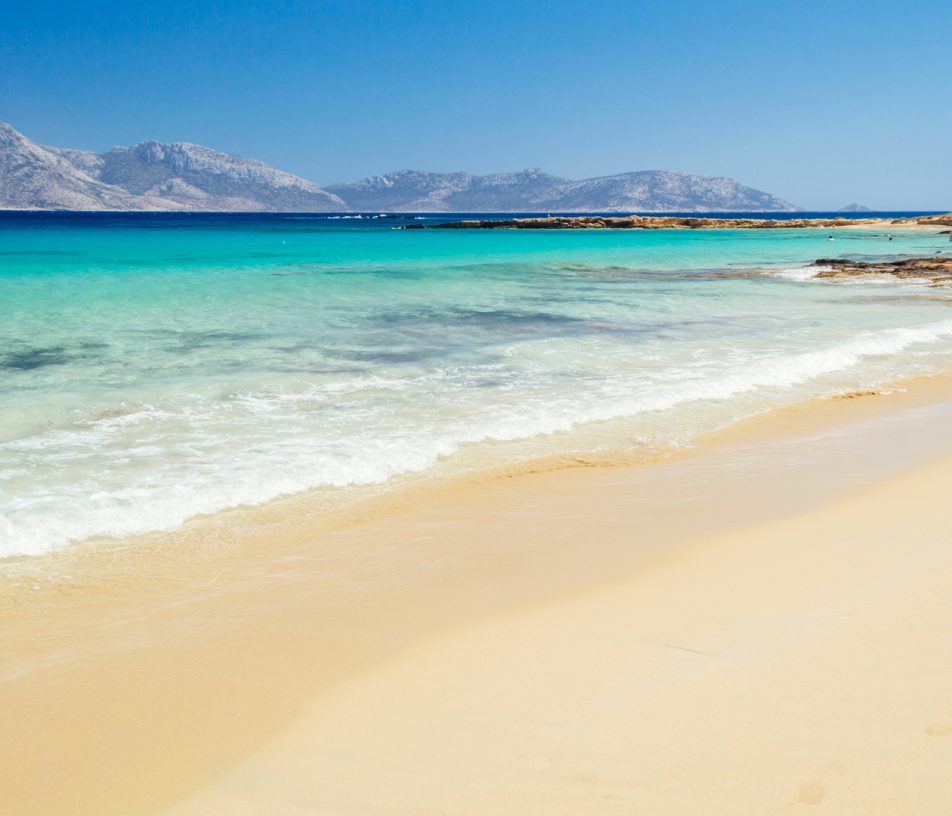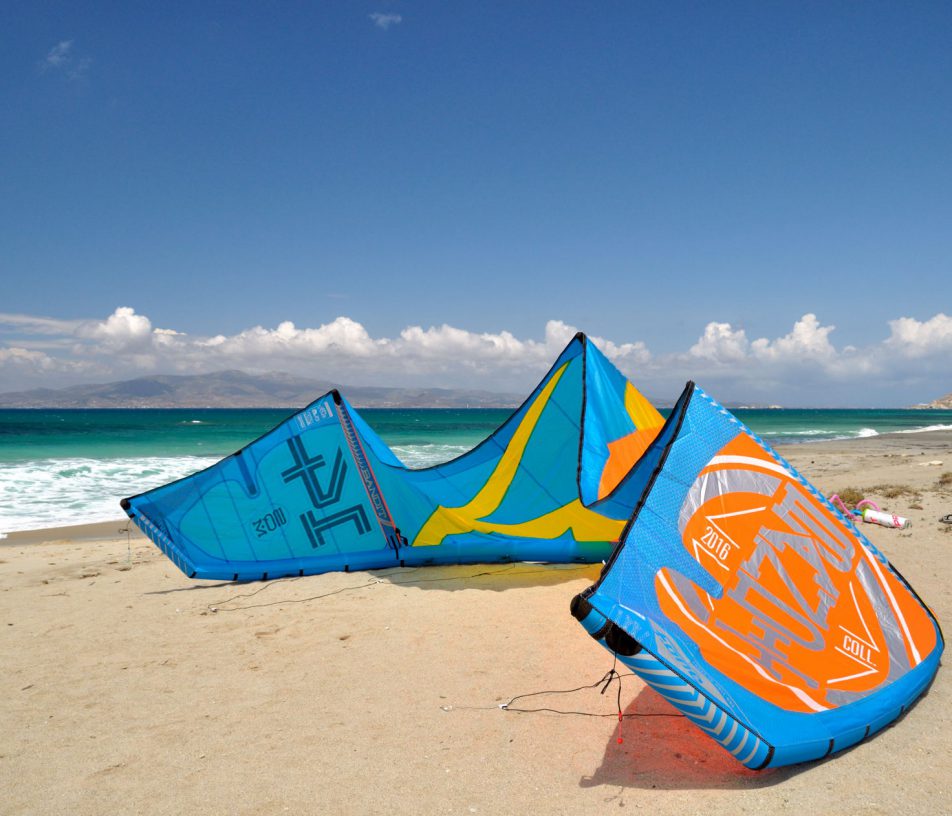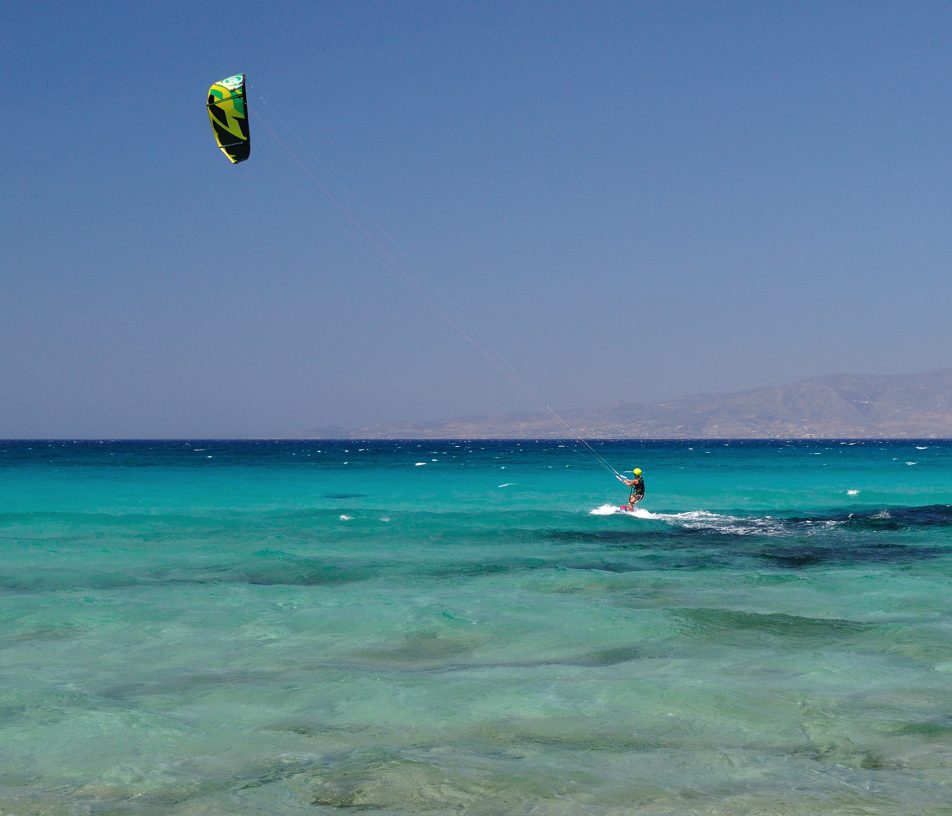 Towns & villages of Naxos
The town of Naxos is picturesque and lively, its quay is amazing!
In Portara, catching the sunset at the great gate built in the 5th century BC is a must not to be missed.  Chora (or Hora) is the main town of the island, its port is dominated by the ruins of a Venetian kastro. From Vivlos you can see the windmills. And finally, do not leave the island without sampling its typical dishes in Filoti.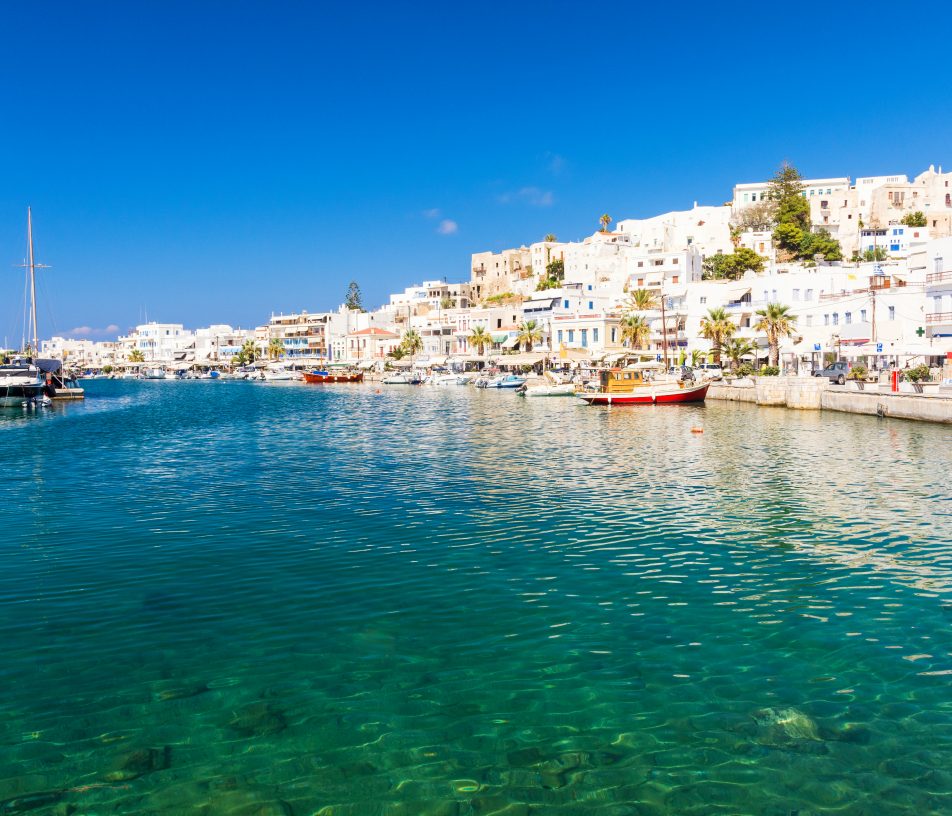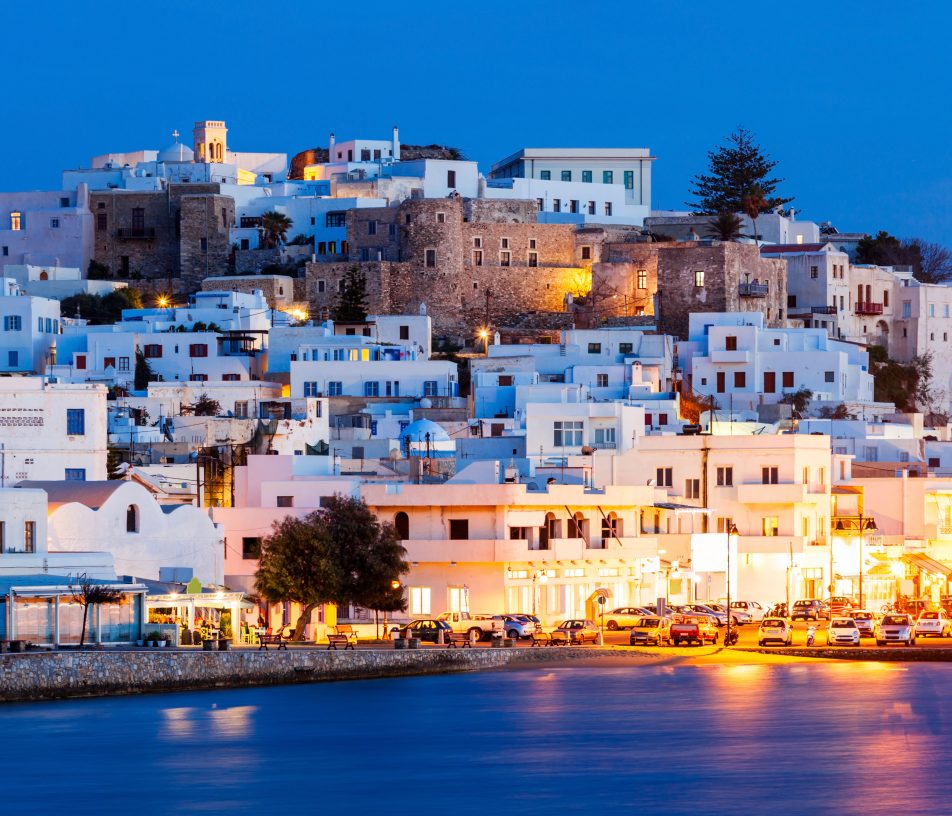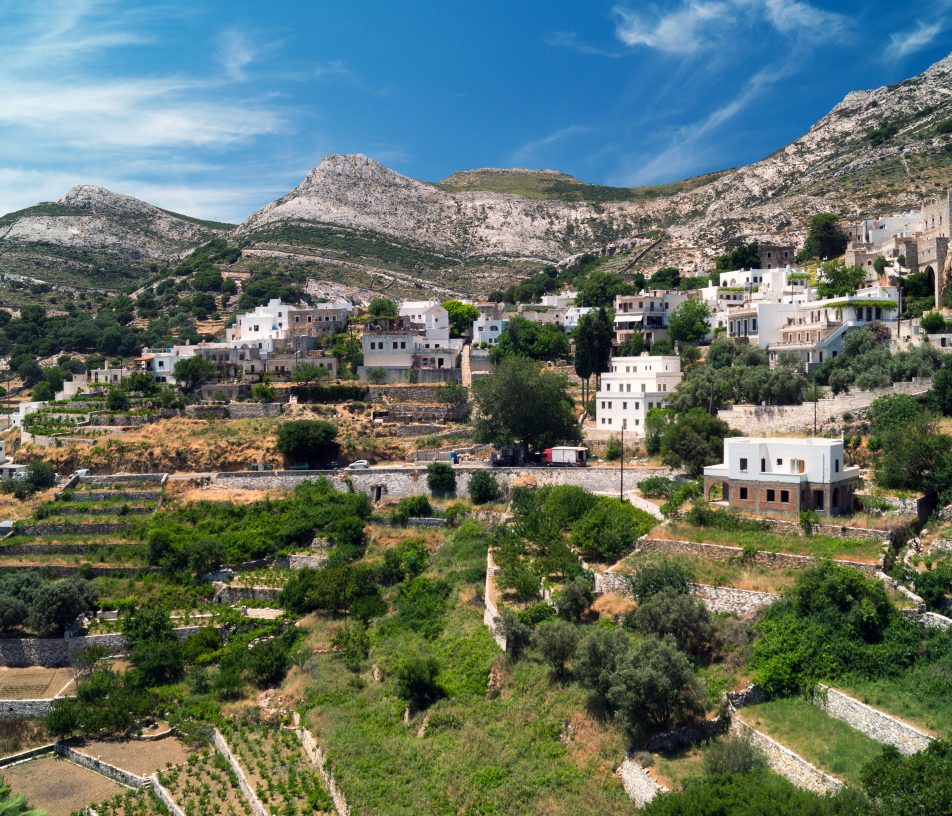 Setting sail...
Why not rent a motor or sailing boat, in Naxos, or just enjoy a sea excursion. On the island, there are plenty of operators offering boat hires and sea excursions. You will be able to enjoy an unforgettable and exotic moment.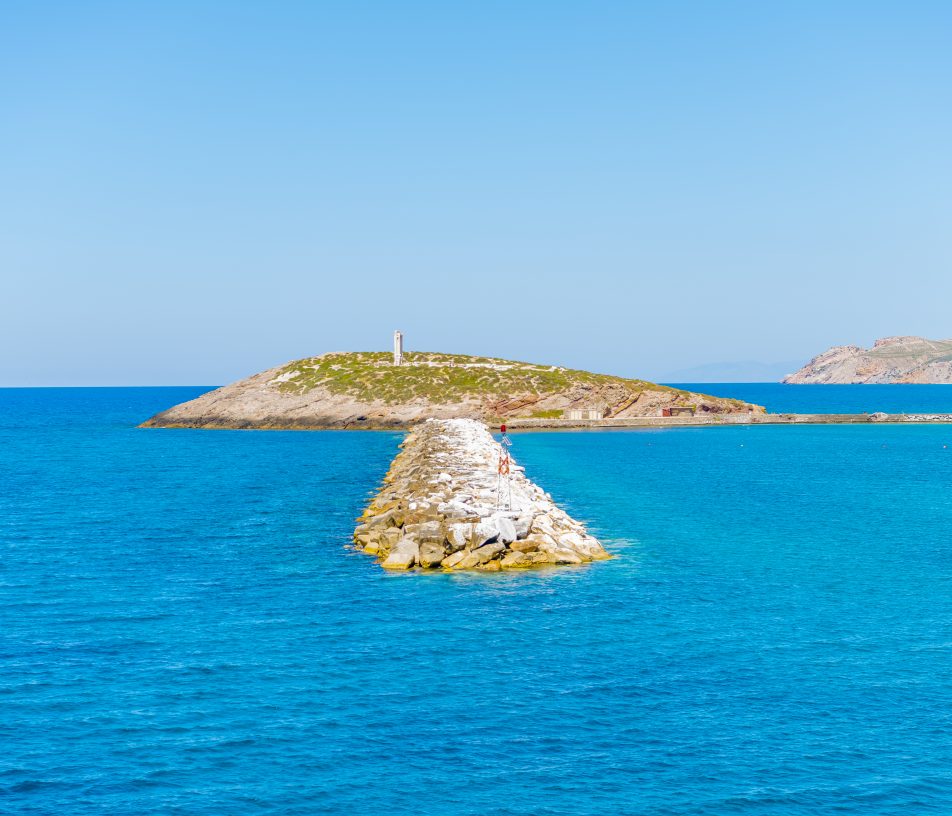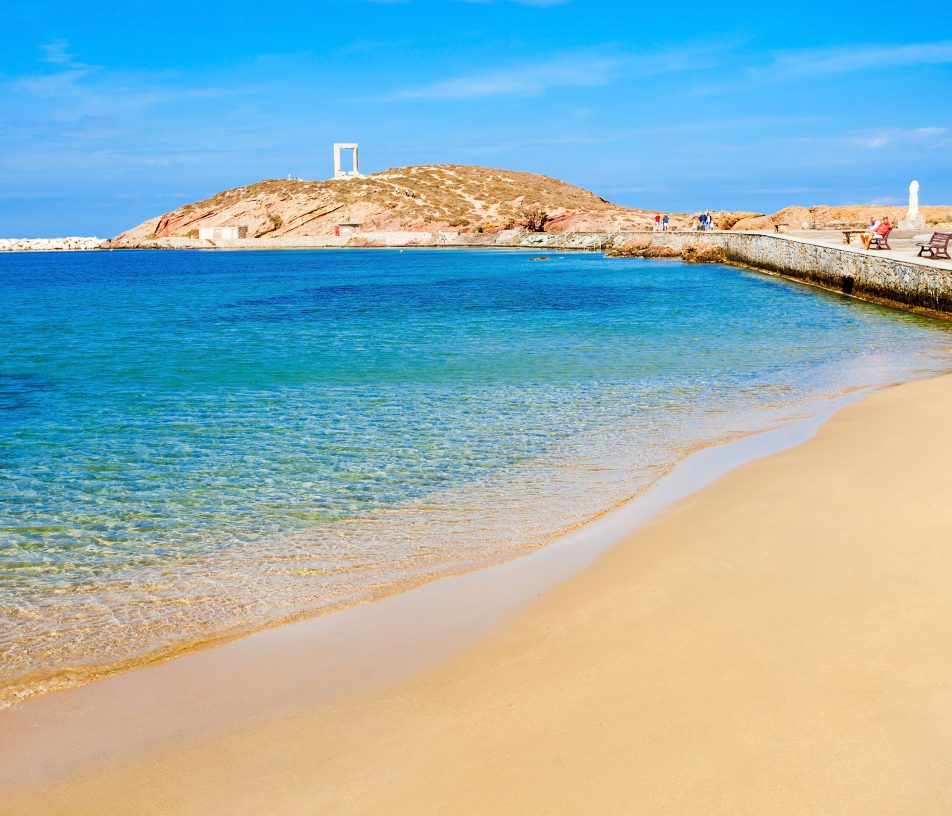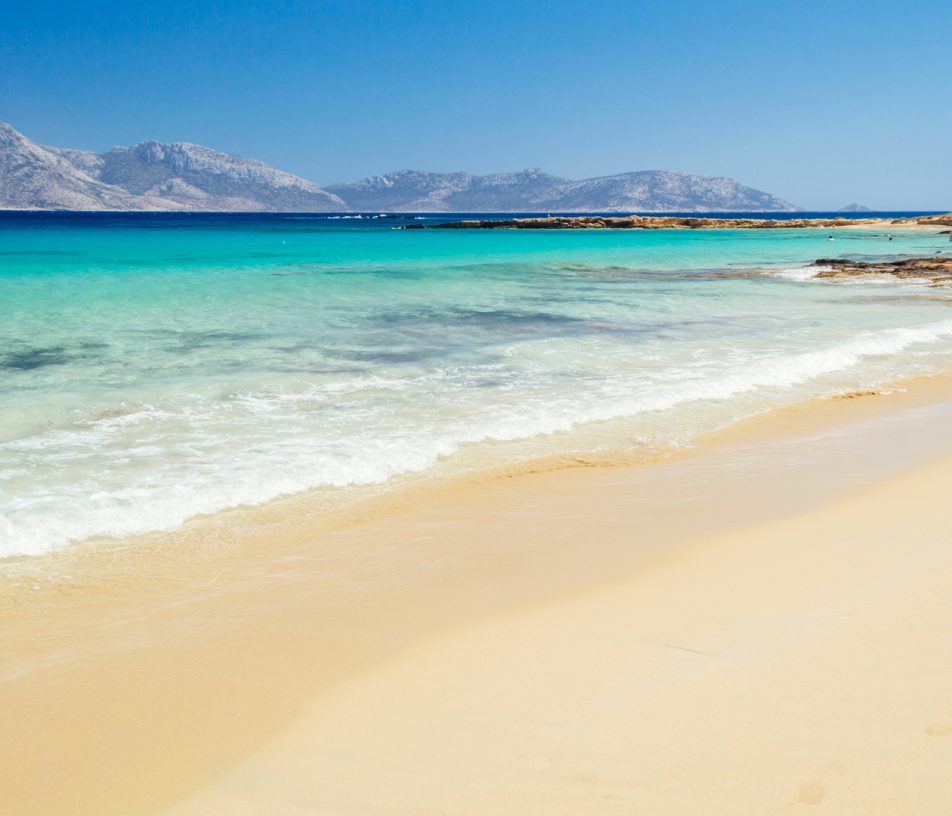 Diving
Snorkelling or scuba diving? Put on the flippers and discover the seabed. Wild creeks and the discovery of underwater fauna and flora are for you!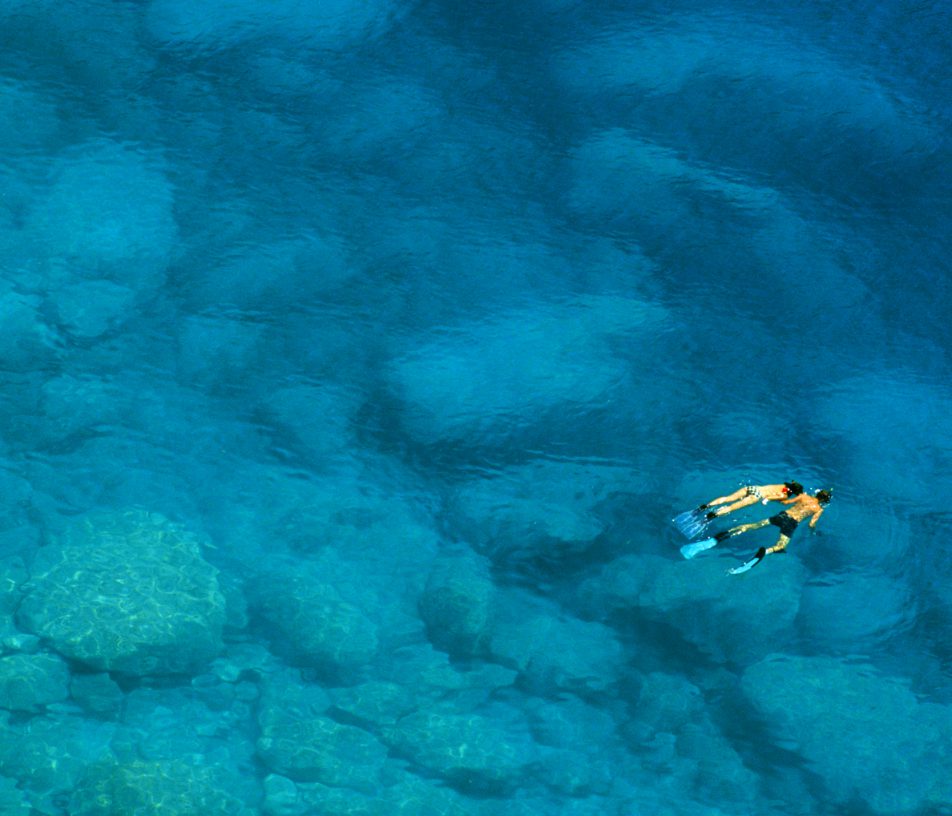 Local produce
Products made on the island are unique and authentic. No one can resist the charm of a tasting with friends! From appetizer to dessert to typical cheese, discover the flavours of the Aegean Sea!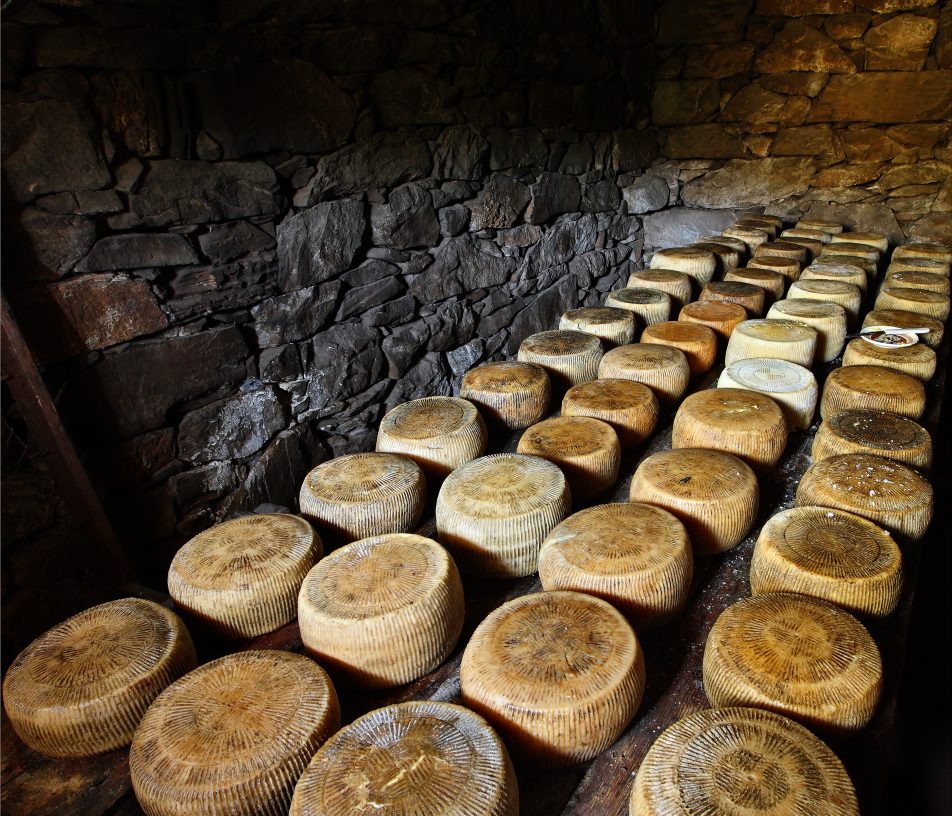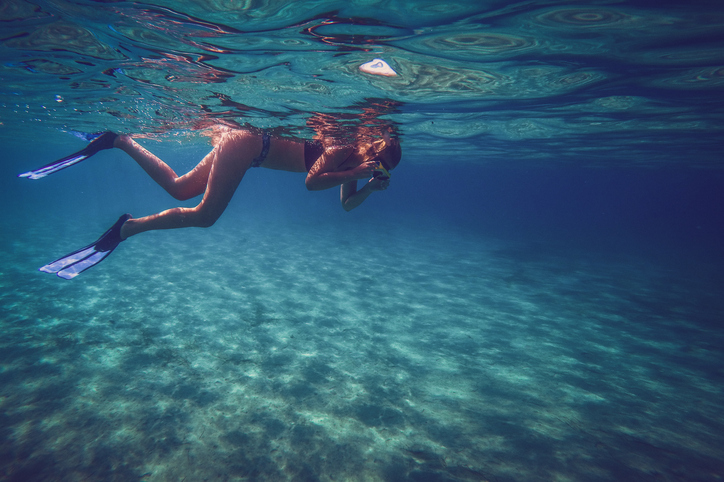 What a pleasure to put on a pair of flippers and to discover the seabed of the Aegean Sea!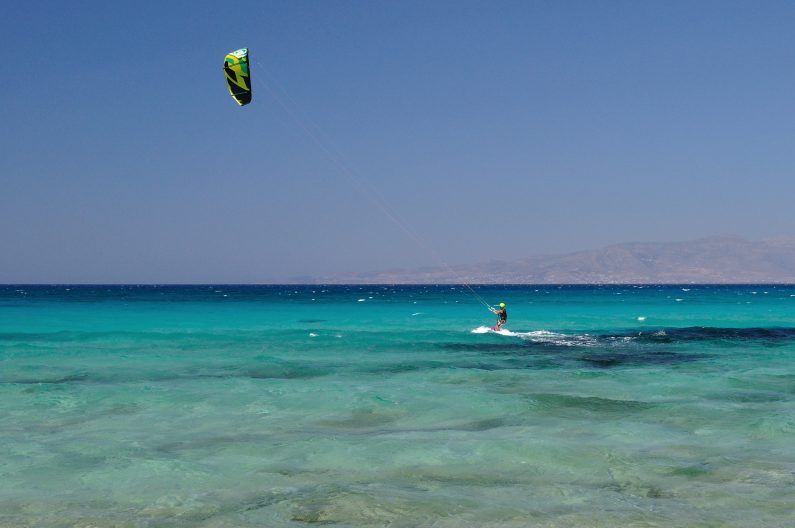 The south-west of the island enjoys maximum wind to make the most of water activities!